INO (In Need of) 'Essential' Guidance
So, here we are. I'm great. 98.6 with great lung capacity. I'm sitting at my desk overlooking Cuba Lake. Not bad. I have thoroughly enjoyed the opportunity to think & organize. I haven't been able to find anything concrete that defines 'essential'. It says 'AVOID DISCRETIONARY TRAVEL, shopping trips, and social visits.', from 'Guidelines for America' postcard we received from coronavirus.gov and the CDC, but what is considered 'essential'?
I've been working from home since March 15th I've left the house three times. Once to deliver Meals on Wheels, once to walk with Betty, buy stamps and drop stuff for CLYC, and one trip to BJ's and the bank drive through. I've been 'good'. The line was long at the drive through, but folks confirmed I'd accept help with my groceries, and I felt safe to others and myself all the time. – except once. While delivering meals to a new gentleman on the list, he opened the door, came over and shook my hand. It happened so fast, I couldn't NOT put my hand out to this kindly, thankful gentleman. I deliver again next Thursday and am ready this time.
Back to my need for guidance for a good girl: Is half and half, my favorite coffee lightener, 'essential'? Am I causing farmers to dump milk and lose last year's cabbage crop by NOT getting takeout from Giant Food Mart? What about tangerine Emergen-C? I had bought buy 1/get 1 in Pittsburgh and am down to a couple packets. I've been diligent about having a packet a day, along with a tall glass of water with cider vinegar, stretching, and fresh air to help my immunity. Is Emergen-C essential? It's working?! I'm healthy! Our son has filled in two squares in on our ''all out of' list on the fridge; pork butt & wood smoking chips. Essential? Maybe not so much.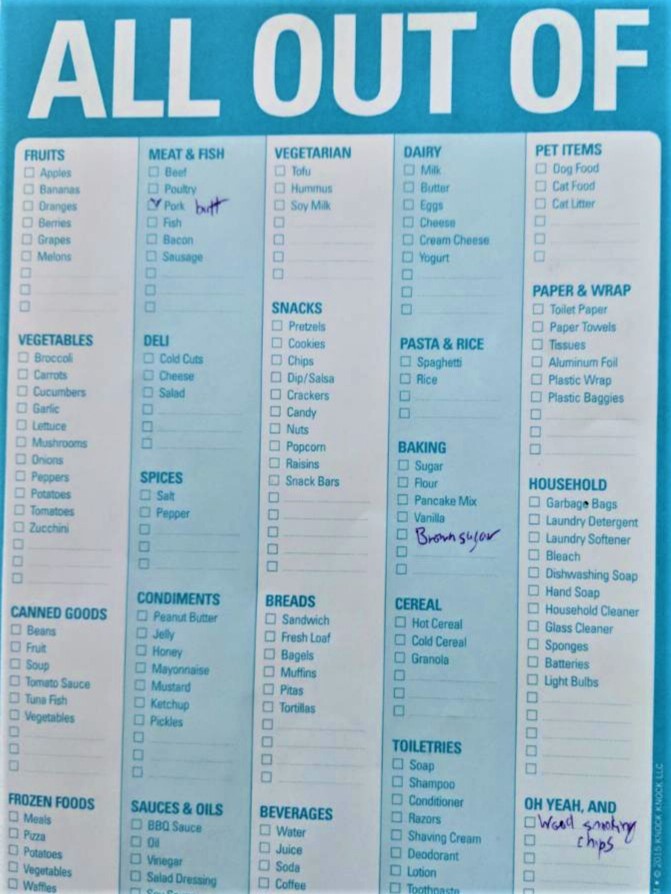 Do we 'need' lasagna noodles, milk, cereal, onions, and bread? (my list) Essential? What are the rules, finable by the 'essential' essential police? We need leaders with a smaller grey area so that we the people can plan the best we can. Living day by day is impossible for small business owners to make good decisions.
Based on what I know today, April 8th, I plan to open the pub for take out on Friday, May 1st. I promise very best practice as of that day. We'll plan Friday/Saturday until we're busy enough to add back more. Our staff is happy and healthy. They're working from home and on the grounds, observing social distance 'rules'. (which by the above guidance would be ''AVOID SOCIAL GATHERINGS in groups of more than 10 people.) They moved raised beds from the rear of the property, near maple St., to between our two parking lots. They've also moved our chicken area to allow clearing for compost for the pub. Mike is back and busy remodeling our former office into our sixth room at the inn. Next, choosing the colors, fixtures, and furniture. Both businesses are ready for spring whenever it arrives.
I've been on Facebook more than normal lately and need to update my page. 'Laboratory Manager at Sterilator Company, Cuba, NY' is still listed with the description, 'My dream job!" The Inn at 28 and The Old Grey Hound, working with my son, preserving our history, while benefiting our guests & employees is my current dream job. 'I'm not bossy, I'm the boss" is my favorite saying, but a girl could use some essential guidance to move forward.
Marlene