'Starting March 1, 2020, all plastic carryout bags (other than an exempt bag) are banned from distribution by anyone required to collect New York State sales tax. … This means that in these areas, a consumer will be charged 5 cents for each paper carryout bag needed at checkout.' (google – 2/3/2020)
My "conservative self" loathes new rules, but my "hippie self" reveres the advice from a reusable grocery bag – Reduce, Reuse, Recycle, Rethink, & Renew. I dream of a day when everyone will respect and take care of our mother earth. I can't think of a reason anyone wouldn't. Anyone!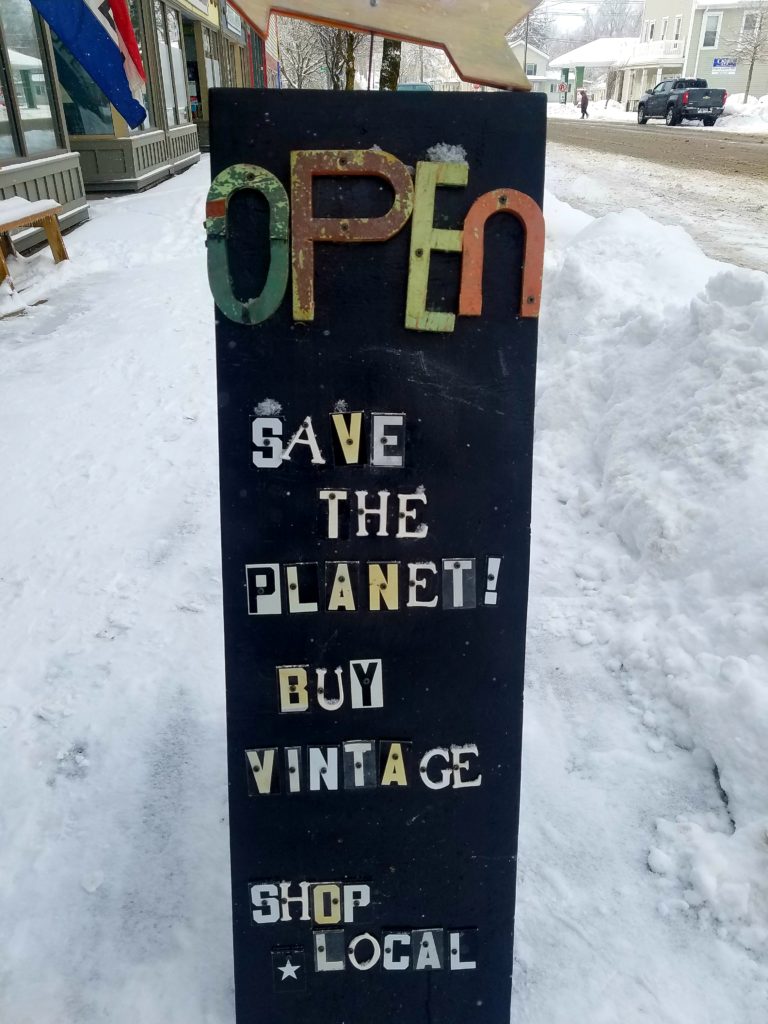 I have friends who refuse to follow personal behavior laws because they disagree that it's law. That makes no sense to me but agree that we don't need more laws. Instead, we need to consistently enforce the ones we already have! Should we place stop signs at the end of driveways because drivers may not know enough to stop before leaving their property? I haven't researched, but am curious, who gets the five cents from the paper carryout bags? Okay, on to living deliberately.
I've been 'rethinking & renewing' more since the beginning of the year, including how I practice the big three for mother earth; reduce, reuse, and recycle. Over the years, I've separated recyclables at home and at work. I've annoyed my family and many employees by grabbing and rinsing plastic, glass, and metal containers, and uncrumpling paper from the trash. I'm proud that The Old Grey Hound has done away with our dumpster, post reconstruction. We recycle, compost, and have very little 'trash'. We're collaborating with the Village of Cuba to have a couple of electric chargers on our property. The village purchased the chargers and we're working together to have them installed. Genesee Parkway LLC will pay for the ongoing bill for electric.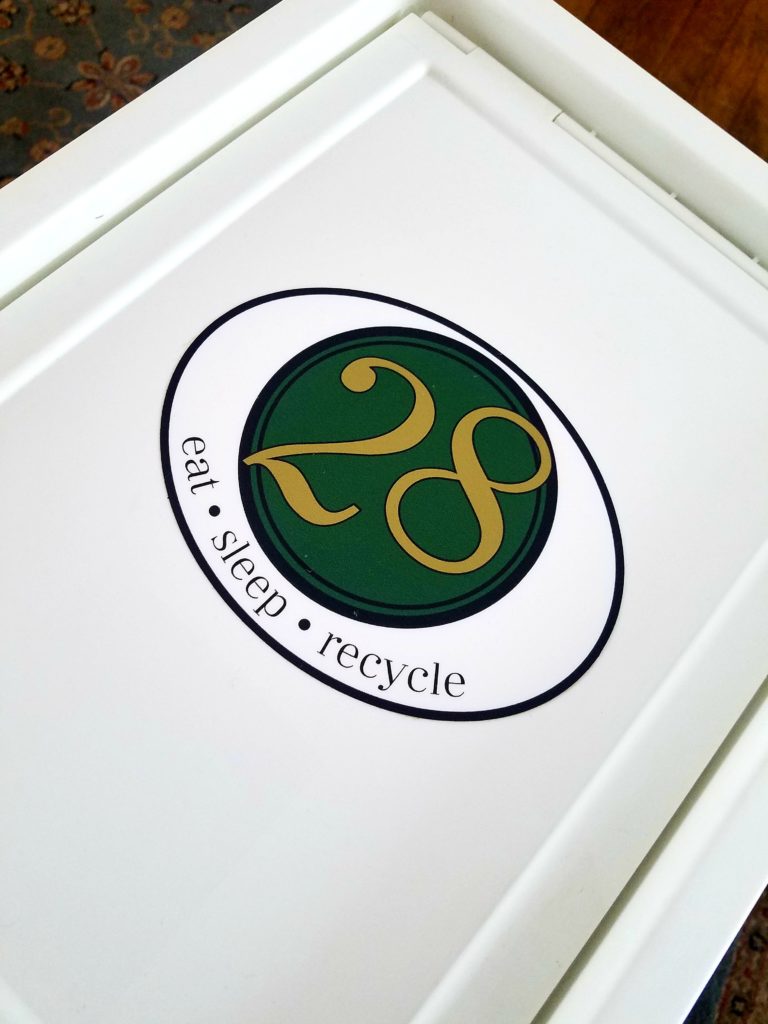 At The Inn at 28, we have recycling bins in each guest room and have added The Inn at 28 reusable water bottles for guests to use and take with them. We have refillable dispensers in the showers with Bee Kind bath toiletries for reducing plastic. There are no artificial ingredients in the products and a portion of our purchases is returned to bee research. We use both Young Living and Norwex natural cleaners at the inn and continue to explore other natural alternatives. The inn crew doesn't use Windex in favor of Norwex cloths. I must not have the muscle anymore, so I use Windex with reusable Handi Wipes, but am researching vinegar & water. We use Handi Wipes for all cleaning and wash them, saving a lot of paper towels. I still can't beat paper towels for thoroughly draining bacon but am looking for an alternative.
I've been rethinking my home front and will write about it some other time. The hubs and I are testing some wax cloth wraps that worked great on a lemon, so now we're trying it on his liverwurst. We've been using cloth napkins. We're messy, so they're generally only good for one use. Reuse probably trumps washing over paper.
I sincerely hope NYS is right that by enforcing payment for paper or BYO bags while shopping, we NYers will rethink and adopt other steps to preserve our planet. NYS businesses who collect sales tax assume collection for the state. Please rethink and renew how you can nurture mother earth in your life, deliberately.
Peace and blessings,
Marlene